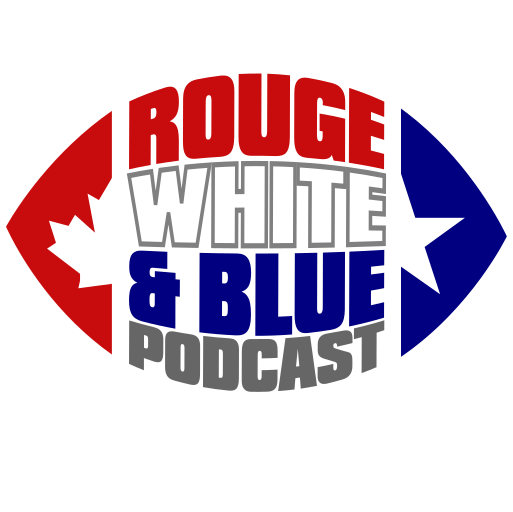 Earlier than usual does the Rouge White & Blue podcast get to delve into CFL playoff scenarios, and this week co-host Joe Pritchard presents us with such scenarios. Well, scenario (singular), really…
Beyond this, Joe and RWB co-host Os Davis have much to discuss with regard to CFL week 10, the upcoming week 11 and what went down in Edmonton Elks land in-between. The RWB talks the statement(s) delivered by the Toronto Argonauts, the old-school domination of the Elks by the Winnipeg Blue Bombers, the degenerating Saskatchewan Roughriders and Hamilton Tiger-Cats, the resurgent Calgary Stampeders, the suddenly tragic Montreal Alouettes and the incredibly shortsighted, ham-handed firing of Edmonton radio analyst Eddie Steele .
All this and Joe's forecast for the three week 11 games, which are guaranteed to be predictions or your money back…
The Rouge White & Blue CFL Podcast: We just trying to win a game here!