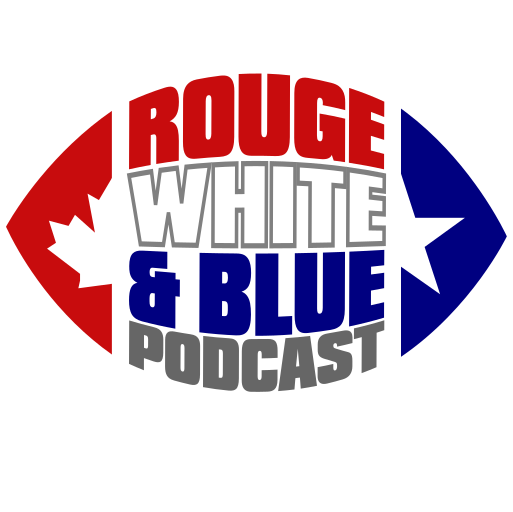 Happy new year from the Rouge, White & Blue CFL Podcast! Now let's get down to talking some CFL -- not to mention CFL USA, AAF, XFL, even a little WFL and USFL -- football.
Joining co-hosts Joe Pritchard and Os Davis for the first RWB Podcast of 2019 is Scott Adamson, a 30-year veteran of American print media who's covered everything from NFL football to PGA golf and who's loved CFL ball since even before the league installed the Birmingham Barracudas in his then-hometown.
As Birmingham has been a favored test market for rogue/alternate professional football leagues since the 1970s, Scott has seen them all come down the pike. His tells us some about his current interest in  the up-and-coming American Alliance of Football (including the Birmingham Iron franchise) and its potential effect on the CFL. 
All in all, this episode contains a lot of of football geekery.
The Rouge, White & Blue CFL Podcast: Faithfully awaiting the return of CFL USA...