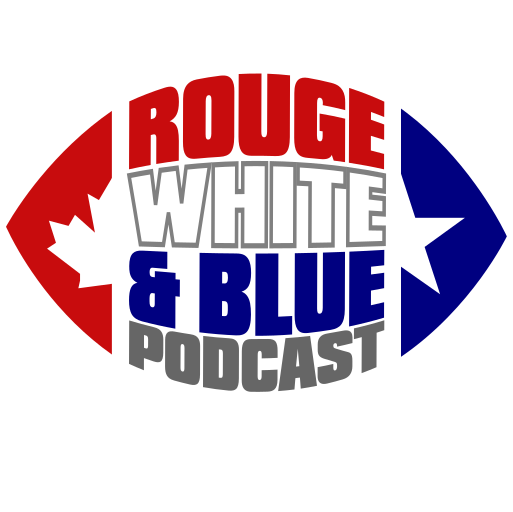 What else would the Rouge White & Blue CFL Podcast be focused on this week but round 2 of the CFL playoffs? (After co-host Os Davis put a capper on the vanquished 2019 Montreal Alouettes, that is.) Heck, we only gratuitously mention the so-called "coaching carousel" so as to destroy one specific listener's liver.
As for those conference championship games, RWB co-host Joe Pritchard lays out the case for his Winnipeg Blue Bombers to upset the Saskatchewan Roughriders in Regina, and Os proposes an alternative method. Neither much the chances of the Edmonton Eskimos at the freakin' fearsome Hamilton Tiger-Cats, but Os in particular has been misjudging these things all season long...
The Rouge White & Blue CFL Podcast: Two games before the Grey CUp? What?!?!?!
(Theme music: "Cloudy" by Tab & Anitek. Used with Attribution Noncommercial-ShareAlike 3.0 License.)