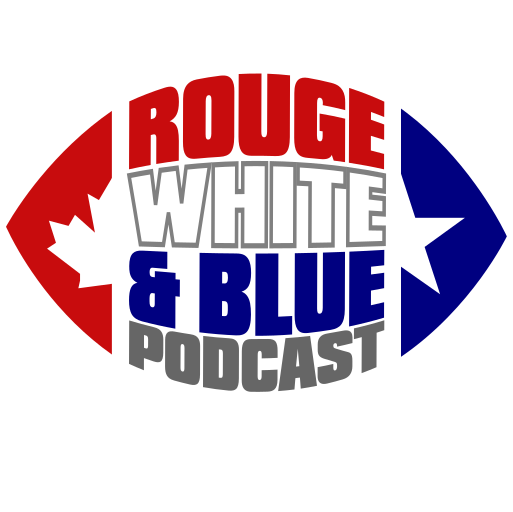 On this episode of the Rouge White & Blue CFL Podcast, co-host Joe Pritchard tells us of his latest trip to Winnipeg, this time buoyed by his beloved Blue Bombers' domination of the Saskatchewan Roughriders in this year's Banjo Bowl.
Co-host Os Davis, meanwhile, has a rant on some Facebook activity by members of a certain team's fanbase last week -- of course, that's what he gets for taking Facebook too seriously.
Joe and Os also look forward to next week's games and the remaining games on the schedule, with particular reference to the Bombers, Riders and Calgary Stampeders vis-a-vis just how that West division'll shake out.
The Rouge White & Blue CFL Podcast: Not quite ready for the playoffs just yet.