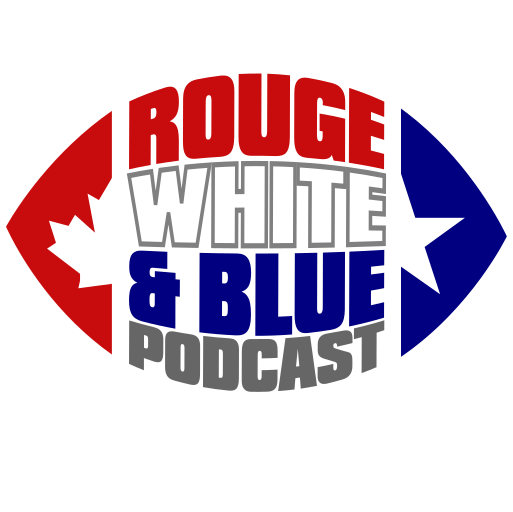 We can assure you that this is the correct version of episode 164. The duplication of episode 163 was due only to technical difficulty and was not at all sloppiness on Os's part. Yeah, that's the ticket...
CFL football season may be postponed, but the CFL podcasting game goes on! Rouge, white & Blue podcast co-hosts Joe Pritchard and Os Davis are joined by he of Podskee Wee Wee, Josh Smith, to commiserate on strange times for football, sports and world.
The RWB deep-dives into this week's statement from CFL commissioner Randy Ambrosie, the possibilities for the 2020 season and Josh happily talks Os out of his doomsday scenario for Canadian football.
Plus and update on the going-on in the Cold Snap Dream Canadian Football League, a quite interesting substitute for real football.
The Rouge White & Blue CFL Podcast: Wishing fathers a Happy Father's Day and everyone a Happy Juneteenth!