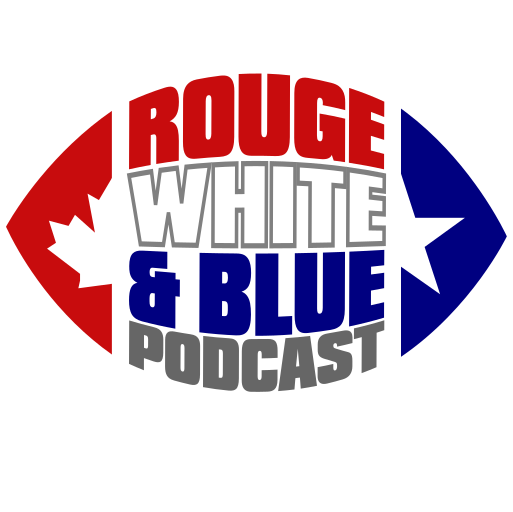 Happy New Year! (Is it too late for that?)
The Rouge White & Blue CFL Podcast returns for the 2020 season, and we're bringing screenwriter, actor and comedian Kenny Stevenson with us! Kenny's aboard the RWB to discuss how free agency has treated his BC Lions after a 2019 they'd certainly like to forget.
After that, it's RWB co-hosts Joe Pritchard and Os Davis left on their own to assess fortunes of the CFL's other eight teams from the Hamilton Tiger-Cats' strong acquisitions to the defending champion Winnipeg Blue Bombers staying mostly pat to the Montreal Alouettes' carousel of an offseason (and not just the mind-blowingly ham-handed attempt of Quan Bray to bring more than 150 pounds of weed over the Texas-Mexico border).
The Rouge White & Blue CFL Podcast: Funny as they want to be...