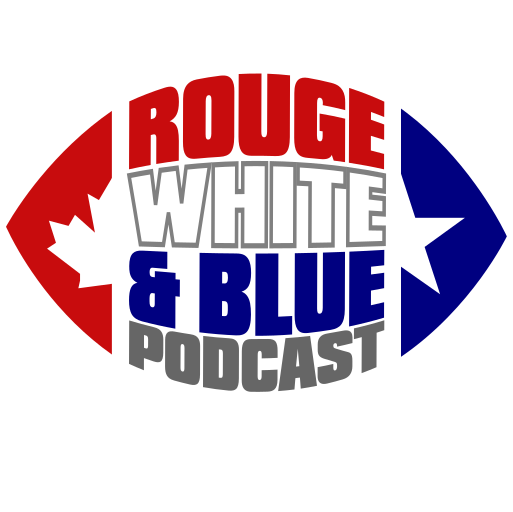 Incredibly enough, the 2019 CFL playoffs are here already; it seems like just yesterday we were composing tweets ending in #IsItJuneYet and here we are, with three teams eliminated and two more joining them on Sunday.
Rouge White & Blue co-hosts Os Davis and Joe Pritchard are on tenterhooks as they await playoff Sunday for their beloved Montreal Alouettes and Winnipeg Blue Bombers, respectively.
But before diving into rants about point spreads (the Edmonton Eskimos are just 1½-point underdogs?) and hopes for trick plays (could these be the difference for the Bombers against the Calgary Stampders?), Os and Joe register some incredulity at the Ottawa Redblacks' "parting of ways" with Rick Campbell and BC Lions' dismissal of DeVone Claybrooks.
As for those playoffs, yes, the RWB's got theories. And predictions.
The Rouge, White & Blue CFL Podcast: Where playoff time means deep dives…
(Theme music: "Cloudy" by Tab & Anitek. Used with Attribution Noncommercial-ShareAlike 3.0 License.)