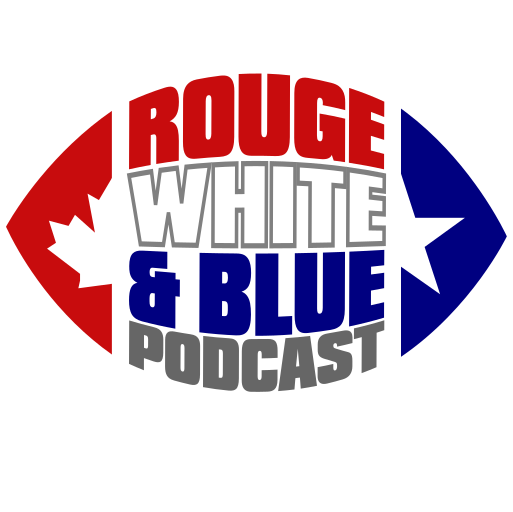 Given the Hamilton Tiger-Cats' 40-point beatdown of the Toronto Argonauts in week 2, who else should Rouge White & Blue CFL Podcast episode 141 feature other than Josh Smith of  Pod Skee Wee Wee and 3 Down Nation?
Have you ever heard two CFL fans this confident about their teams' Grey Cup chances going into week 3? Os Davis can do little but envy the swagger Josh and his RWB co-host Joe Pritchard show based on their Ticats and Winnipeg Blue Bombers, respectively.
The RWB also talks those other games of last week: The mind-blowing statfest between the Ottawa Redblacks and the Saskatchewan Roughriders and the next-to-no-show turned in by BC Lions against the Edmonton Eskimos. Among the questions not necessarily answered but asked: Do the Riders have any pass defense at all? How concerned should BC be and where can the early blame be placed? How good are the Eskimos and how bad are the Toronto Argonauts?
Then it's on to the futility of picking next week's games, which in week 3 cannot be nearly as easy as it looks. (Come on, all four home teams winning? Think before you submit that CFL Pick 'Em ticket, pardner…)
The Rouge White & Blue CFL Podcast: Just waiting 20 more weeks 'til that Bombers-Ticats Grey Cup…
(Theme music: "Cloudy" by Tab & Anitek. Used with Attribution Noncommercial-ShareAlike 3.0 License.)