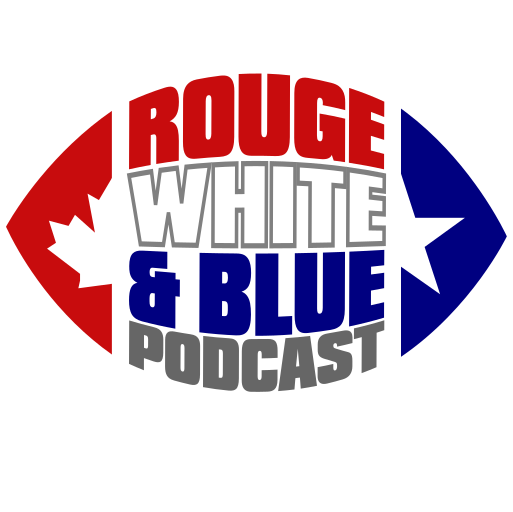 Opening day. Or Opening Day, depending on how you feel about it. –Jim Bouton, Ball Four
It is June yet! Opening day of the 2019 CFL season is upon us, and the Rouge, White & Blue Podcast is stoked to enter our fourth full season of chatting Canadian football from South Of The Border.  In RWB episode #139, co-hosts Os Davis and Joe Pritchard discuss…
At 00.00 – the Jonathan Rose non-suspension and the potentially very disturbing precedent this causes.
10.04 – Kevin Glenn's retirement from the CFL and in what uniform he should be enshrined into a Hall of Fame wearing.
16.59 – Our predictions for the 2019 season through the prism of the annual CFL media poll which the RWB was privileged enough to participate in. Sparing the spoilers, the co-hosts like the chances of the Winnipeg Blue Bombers, BC Lions and Hamilton Tiger-Cats to varying degrees; are down on the Edmonton Eskimos and Saskatchewan Roughriders; and show an interesting divergence of opinion on the Montreal Alouettes. Lots of predictions about individual awards and numbers are made as well.
54.32 – And finally, the old standby: Picking next week's games. Joe and Os mull over week 1 games, with an eye (Os's, that is) on betting Saskatchewan +3 at Hamilton, Montreal +10 at Edmonton, Ottawa Redblacks +6 at Calgary Stampeders; and Winnipeg +2 at BC.
The Rouge, White & Blue CFL Podcast: Ready for another season!
(Theme music: "Cloudy" by Tab & Anitek. Used with Attribution Noncommercial-ShareAlike 3.0 License.)