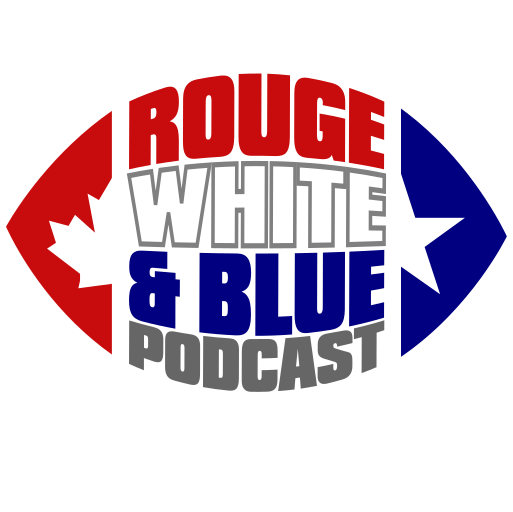 And then, as they say, there were two: More precisely, nearly here is Grey Cup 107 which features a rematch of the still-defending champion Winnipeg Blue Bombers and the Hamilton Tiger-Cats. So, what else could this episode of the Rouge White & Blue CFL Podcast be about?
Actually … the RWB has a bit more, including a few verbal notes on the conference championship games of last week among which hope is offered Toronto Argonauts in the face of season-ending debacle on multiple fronts. Plus, coverage of that other championship game happening this weekend: co-host Joe Pritchard's bid for the title of the DFS CFL podcasters' league. (Represent, Joe!)
In all seriousness, though, all focus is on the Grey Cup, a rematch two years (plus!) in the making. The RWB talks key players, X-factors, winning conditions and playing conditions – and as ever, there are game predictions based on the thought-provoking lines of Bombers -2½ and an over of 43½.
The Rouge White & Blue CFL Podcast: wishing you a Happy Grey Cup Weekend!