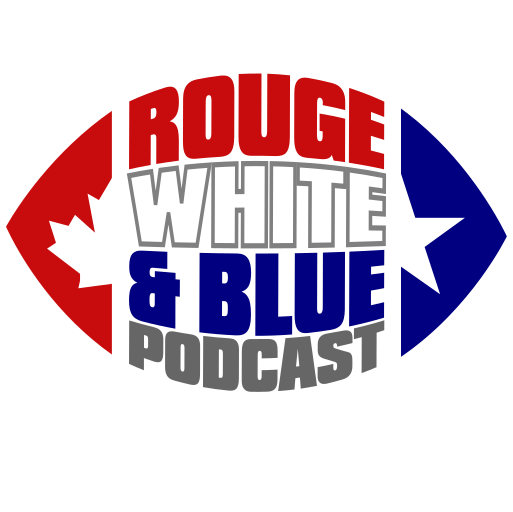 The Rouge White & Blue Podcast hopes all those who didn't sufficiently enjoy the CFL regular season in 2021 were tuned in to last week's playoffs, scintillating as both games were.
For co-host Os Davis: the Montreal Alouettes-Hamilton Tiger-Cats and Calgary Stampeders-Saskatchewan Roughriders games boiled down to a single question each: "Does momentum actually exist?" and "Can a loss in football be blamed on one individual (particularly in a you-had-one-job scenario)?", respectively. Naturally, RWB co-host Joe Pritchard deftly supplies answers.
Then, as they say, it's on to next week and the CFL conference championships: the publicly-perceived coin toss pitting the Ticats against the Toronto Argonauts and the potential blowout of Saskatchewan at those ridiculously good Winnipeg Blue Bombers. Are we destined for the chalk matchup of Argos-Bombers? Could we get the Angleo Mosca Memorial Bowl with the Ticats enacting revenge? And do the Riders have any chance?
All this plus a brief look at the CFL's year-end award nominees (mostly so Os can declare once again that Adam Bighill was robbed of the MOP) and Joe's fantasy football progress in the DFS-format CFL podcaster league.
The Rouge White & Blue CFL Podcast: R.I.P. 2021 Alouettes, Stampeders…