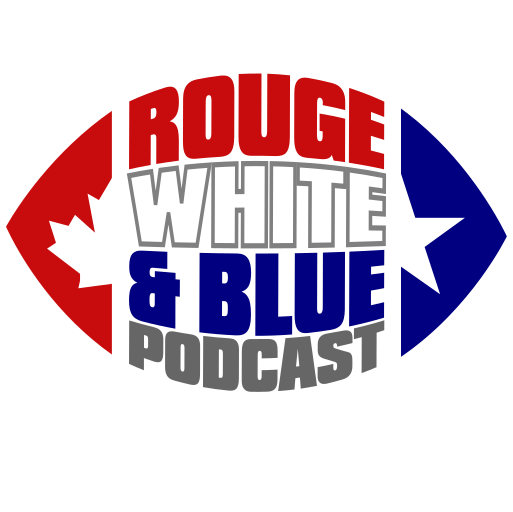 Considering that no manner of professional football is happening on either side of the Canada/US border, this July has been historic. In the NFL, the professional team in Washington, D.C., will finally be ditching its racial slur of a name; meanwhile, the CFL's Edmonton franchise will no longer be known as the "Eskimos."
Naturally, Rouge White & Blue CFL Podcast co-hosts Joe Pritchard and Os Davis are excited about these needed changes and kick around a few aspects of the move(s) forward, including possible new names – hey, everyone else is doing it! Also, how should white-guy football fans approach backers of such teams who decry the disrespect for history, tradition, etc.?
O, and this other sports thing. Baseball – or something resembling baseball – began this week in 29 MLB markets in the US plus Buffalo, Canada, and RWB weighs in on the general absurdity unto futility. Os, for one, will never be the same after just a few innings of what looks more like Kafka's romper room.
The Rouge White & Blue CFL Podcast: Loving the history, looking to the future…