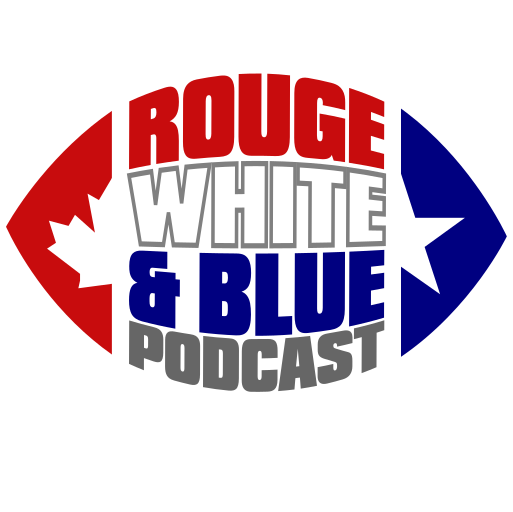 Rumour has it that a big professional football league in the home nation of Rouge White & Blue CFL Podcast co-hosts Joe Pritchard and Os Davis kicks off this week -- it's called the NFL or something -- but the RWB only (mostly) has eyes for the good ol' Canadian league, especially since the defending champion Calgary Stampeders flipped the switch to return to dominant form last weekend.
Sdaly, Joe must lament last week's Winnipeg Blue Bombers loss and fears another this weekend as he gets set to jet back up north again for the Banjo Bowl game. (Bombers management: If you're listening, take note of the astounding logical reasoning as to why he should become a paid employee of Winnipeg Football Inc...)
The RWB also looks at all the other games playing out around the CFL, with focus on those six teams which already seem to have playoff spots lucked up.
The Rouge White & Blue CFL Podcast: Where Kickers and punters are people, too...