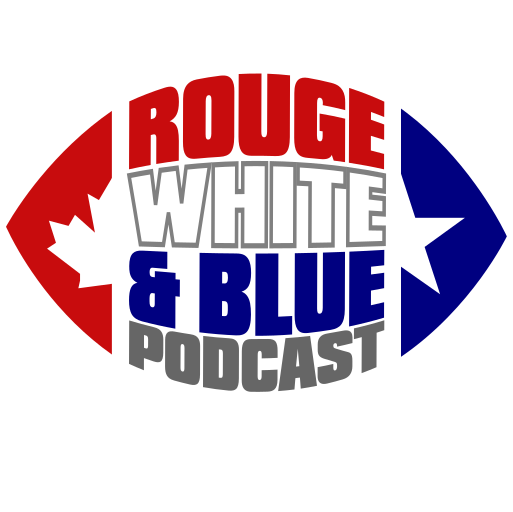 Rouge White & Blue CFL Podcast co-host Joe Pritchard is heading up to Toronto to watch his Winnipeg Blue Bombers trounce those poor Argonauts on Thursday night, so the RWB's got an early-release version of the show this week. 
The podcast begins as always with a roundup of last week's games, but since both and RWB co-host Os Davis's repository of adjectives and other descriptors for the Augos and the BC Lions offenses has apparently been exhausted, most of the time is spent on *that decision* in the Ottawa Redblacks-Calgary Stampeders game and the Hamilton Tiger-Cats' Pyrrhic victory over the Bombers.
And RWB goes on to preview the week 8 games -- Winnipeg at Toronto, Hamilton at Saskatchewan, Ottawa at Montreal, Edmonton at Calgary -- all of which except that one that Joe's attending seem pretty compelling.
The Rouge White & Blue CFL Podcast: Admiring the Canadian game from south (and sometimes) north of the border...