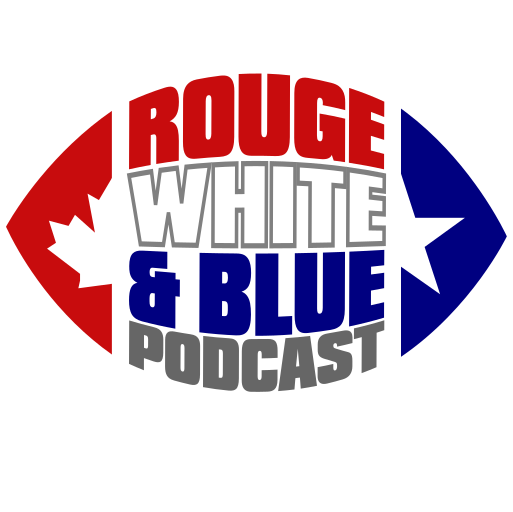 Holiday, schmoliday – nothing can stop the Rouge, White & Blue CFL Podcast from another episode of chatting about Canadian football.
RWB co-hosts Joe Pritchard and Os Davis do the usual rundown and commentary on last week's games, with probably too much emphasis on the Edmonton Eskimos-Winnipeg Blue Bombers game, but really WTF was up with that? How does a team have the ball for just about 60% of the game, pass the ball 54 times, take 95 snaps and not score a touchdown? Is this some sort of record for offensive inefficiency? How can the Esks win with this game plan? And like that.
Also from last week, Os laments his pitiable Montreal Alouettes, Joe plays up the Hamilton Tiger-Cats and they wonder about the immediate Bo Levi-less future for the Calgary Stampeders.
And what can the RWB guys do to top last week's excellent 4-0 performance in picking CFL games? Disagree on a couple of this week's matchups, of course! Have a good laugh at Os's purely contrarian picks – you can guess who *won't* be killing Vegas this weekend…
The Rouge White & Blue CFL Podcast: Now things start to get interesting!
(Theme music: "Cloudy" by Tab & Anitek. Used with Attribution Noncommercial-ShareAlike 3.0 License.)