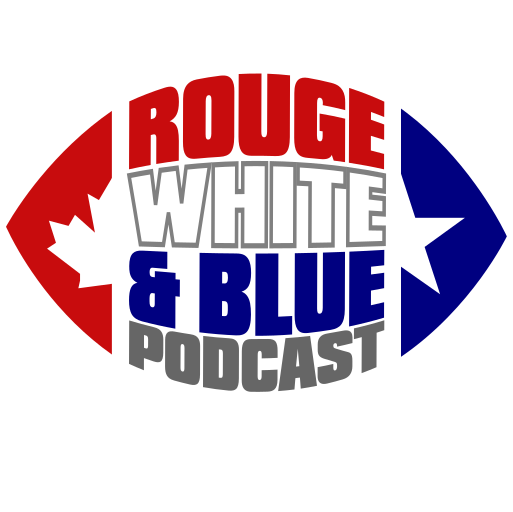 It's one of the grandest traditions in football: Overreacting to opening week. In this episode, Rouge White & Blue CFL Podcast co-hosts Os Davis and Joe Pritchard try not to indulge, however, despite the Ottawa Redblacks' gift-wrapped win over the sluggish Calgary Stampeders. Topics up for discussion on the RWB this week include:
At 00:40 – HOW 'BOUT THEM BOMBERS?!?!!?
01:01 – the potentially career-ending late hit on Saskatchewan Roughriders QB Zach Collaros by the Hamilton Tiger-Cats' Simoni Lawrence and the two-game suspension handed down to Lawrence. (Spoilers: More must be done before this gratuitous dangerous nonsense ends.)
13:50 – last week's games, plus some opinionating on the Montreal Alouettes' new look.
45:50 – next week's games: Saskatchewan at Ottawa, BC Lions at Edmonton Eskimos, Hamilton at Toronto Argonauts.
56: 27 – It was funny because.
The Rouge, White & Blue CFL Podcast: Going into week 2 with no expectations. Well, maybe one or two…
(Theme music: "Cloudy" by Tab & Anitek. Used with Attribution Noncommercial-ShareAlike 3.0 License.)