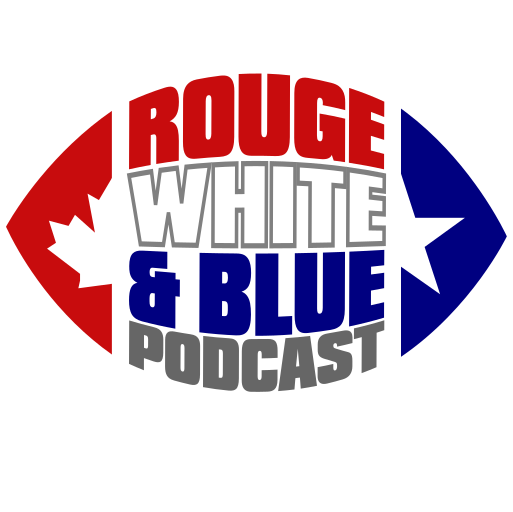 The Rouge, White & Blue CFL Podcast closes out year 2018 by looking forward to the future. First up, RWB co-hosts Joe Pritchard and Os Davis enthuse about the reconstruction of nearly the entire BC Lions staff with a new generation of coaches; no matter what the BC roster looks like in '19, the playbook'll certainly be interesting.
The RWB then welcomes Gregory James of the Atlantic Zone Coverage podcast, a show devoted to Canadian football especially for fans in the Maritimes (and New Brunswick!). Greg tells is how fan interest and a franchise 35 years (and counting) in the making are evolving in Halifax and beyond, as CFL fans throughout North America optimistically await the Atlantic Schooners, a much-needed 10th team for Canada.
And beyond this … well, Happy Holidays to everyone!
The Rouge White & Blue CFL Podcast: Is it 2019 yet?