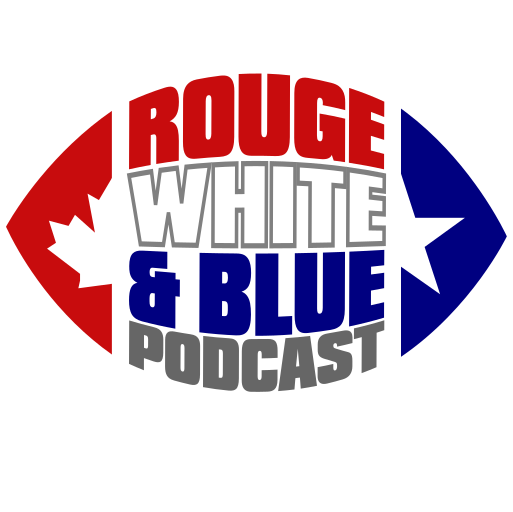 As an American podcast about Canadian football, the Rouge White & Blue feels compelled to tie a bow on the CFL career of the most infamous of our countrymen to play up north in decades. And so in this episode, the RWB wishes a hearty "Goodbye, Johnny!" with only a maddening amount of non-transparency about the whole situation with Manziel to distract from the overall joy of J. Football's departure from our favourite football league.
Since Josh Smith of Pod Skee Wee Wee is aboard as guest, the RWB does discuss more than the perpetually disgruntled Manziel. Josh tells us about the excitement of Hamilton hosting Grey Cup 2021, his assessment of the Tiger-Cats' performance in free agency, and what kind of competition Josh's beloved Ticats might see in the East (spoilers: Toronto and no one else are in this race with Hamilton).
And sadly, the podcast contains no actual proof that Antonio Pipkin is the answer in Montreal.
The Rouge White & Blue CFL Podcast: Convinced Johnny Football's the heel in Vince McMahon's new XFL...
(Shout out and thanks to Primal Scream, who generously and unknowingly let Os rip off and distort their stuff for use in this podcast.)