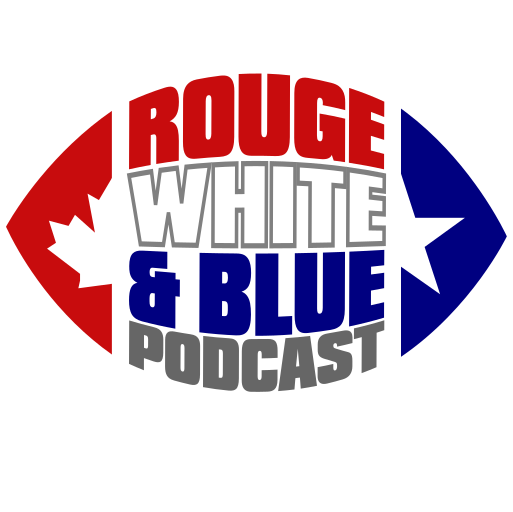 Rouge White & Blue CFL Podcast co-host is ready to make everyone green with envy with tales of his most excellent trip to Edmonton for last week's Grey Cup festivities there.
Sure, Joe and co-host Os Davis talk a little Grey Cup 2018, admiring a textbook 2010s Calgary Stampeders performance, decrying the often-useless concept of Most Outstanding/Valuable Player in title games, and ranting a bit. (OK, that last one is entirely on Os.)
But the accent in this podcast is all on Edmonton: Joe attended the events, partied with podcasters, talked with the tweeters, sat at a Manitoba social or two and enjoyed a few brushes with greatness -- Hear all about the total freakin' awesomeness in this episode of the RWB. 
The Rouge, White & Blue CFL Podcast: First to ask #IsItNovemberYet...