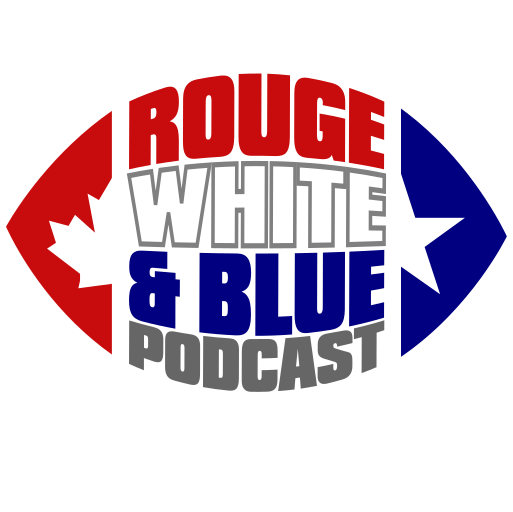 Rouge White & Blue CFL Podcast co-host Os Davis is miserable about CFL fantasy football, betting on the CFL and the general state of the CFL East – but mostly he's just hating the Saskatchewan Roughriders this week after the rescheduled game killed his wagers on the Argos and his DFS team but good.
Os tries to keep his sanity as, along with RWB co-host Joe Pritchard, they break down an exciting week 7 in the Canadian Football League and look ahead to some dandy matchups in week 8. Os also takes a deep-dive into the Toronto Argonauts' schedule and comes to the realization that not only are the Hamilton Tiger-Cats and Ottawa Redblacks in serious trouble already, but that a West crossover is just about inevitable.
All this and Joe makes the Canadian wannabes jealous with tales of his luxurious two-game trip he's taking up north next week.
The Rouge White & Blue CFL Podcast: We'll forgive the Riders. Some day. Eveentually…