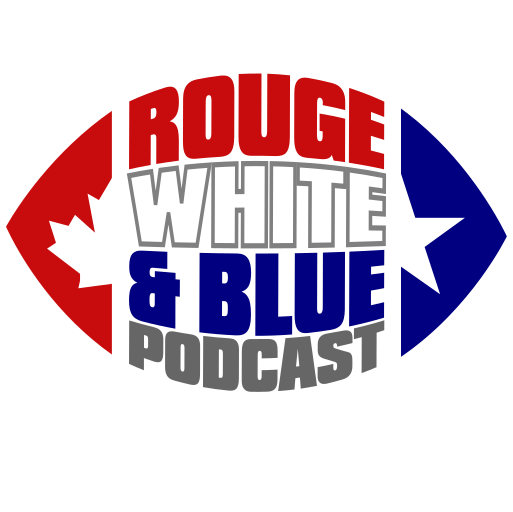 What do CFL fans talk about when not talking about the CFL during a suspended season?
On their parts, Rouge, White & Blue CFL Podcast co-hosts Os Davis and Joe Pritchard together with CFL Horseman host/3 Down Nation writer Ryan Ballantine chat it up about Christion Jones's recent job-losing tweet, classic CFL games on the tv, and the relative likelihood of the CFL, MLB, NBA and NFL actually playing out anything meaningful in 2020.
Plus, we've got an update on the Cold Snap Dream Canadian Football League and word of Joe's latest ambitious CFL tabletop football project – which in turn gives Ryan a chance to remind us of how incredibly dominant his Calgary Stampeders have been for the past three decades.
The Rouge, White & Blue CFL Podcast: We gotta put that unused CFL-watching energy somewhere…