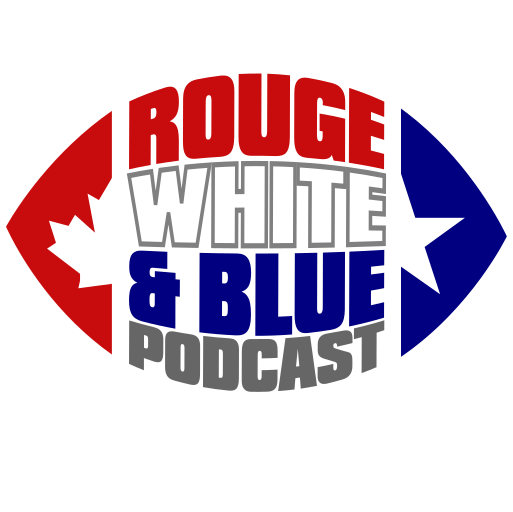 If you're still having trouble believing the 2021 CFL season is almost over, you're not alone. Rouge White & Blue CFL Podcast co-hosts Joe Pritchard and OS Davis might still be considered in denial, because they're still talking fantasy football and playing CFL Pick 'Em in week 15.
Os also looks to Joe to justify the swaggering overconfidence on display in the Winnipeg Blue Bombers section of CFL Twitterand. How dare they suggest the Montreal Alouettes win in week 14 was meaningless – second-stringers or no! How dare they dismiss every East team as a threat to a repeat Grey Cup championship! (Come to think of it, maybe they have a point…)
And then it's onto the playoffs.
The Rouge White & Blue CFL Podcast: Is it next June yet…?