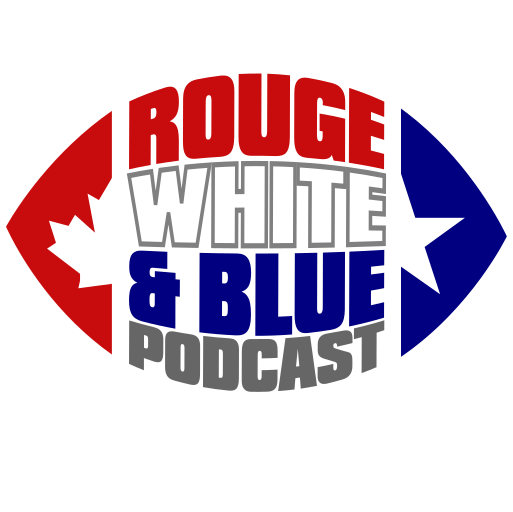 Since the 2019 season ended, CFL fans have been concerned with the state of the league financially – but should we have been more worried about the actual quality of play?
Rouge White & Blue Podcast co-hosts Joe Pritchard and Os Davis welcome onto the show Mike Graham of the Hamilton Ticats-centric podcast Pod Skee Wee Wee to discuss the current state of the CFL as to why this seeming downturn in quality is happening and possible answers/solutions to the situation.
The RWB goes on to discuss last week's games and take another Sisyphean crack at picking next week's triad of games.
The Rouge White & Blue Podcast: Loving 3-down football through it all…