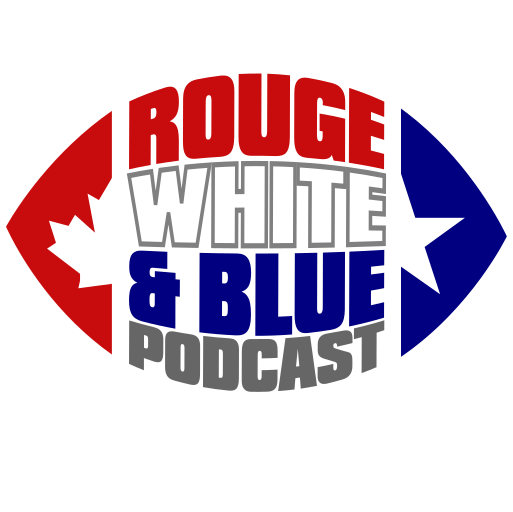 A shortened week 4 it was, but Rouge White & Blue CFL Podcast co-hosts Os Davis and Joe Pritchard have more than enough substance to talk about from the three games played in the Canadian Football League last week.
The RWB discusses the mediocre to disappointing performances of Hamilton Tiger-Cats at Montreal Alouettes, the deficiencies and lotsa kicking in Ottawa Redblacks at BC Lions, and the rollercoaster trip that was Calgary Stampeders at Winnipeg Blue Bombers.
The the RWB looks ahead to week 5, with questions on their minds like "Can the Bombers keep pace with the Riders, and how good are these Riders anyway?" and "Could Hamilton really start 1-3?" and "When might the Redblacks next score a touchdown…?
The Rouge White & Blue CFL Podcast: Is it Labour Day yet…?