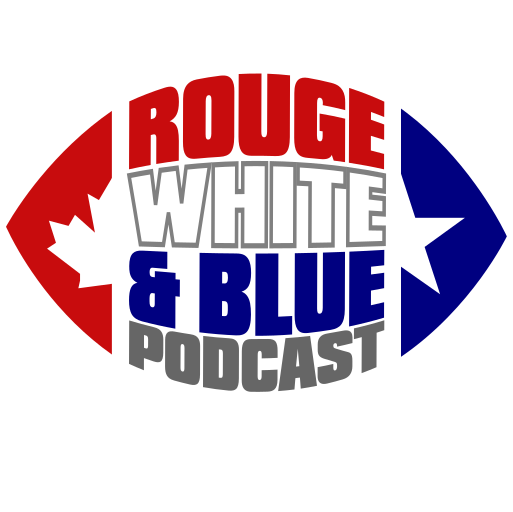 CFL Free Agency 2019 has opened and joining the Rouge White & Blue CFL Podcast to lament the picking apart of his Ottawa Redblacks is Rod Villagomez of the Wood Cookie Sawcast and the Alliance Football Podcast.
Along with RWB co-hosts Joe Pritchard and Os Davis, Rod also offers takes on the new-look BC Lions and Edmonton Eskimos, the most important singing of this free-agency period early on, and just how good the odds might be on a Atlantic Schooners team winning the East if the league hurriedly expanded for 2019.
Joe and Os go on to discuss the departure of the RWB's former third co-host, Dr. Rouge, and some hard reality that football fans must deal with in the 21st century.
The Rouge White & Blue CFL Podcast: Almost signed by Edmonton earlier this week...